T

he Canadian Network for Respiratory Care (

CNRC

)  

Hyatt Regency Hotel

in Vancouver, British Columbia.
November 11-13
th
, 2021

Save the Date!  CSRT 2022 Annual Conference May 12-14, 2022
The Westin Ottawa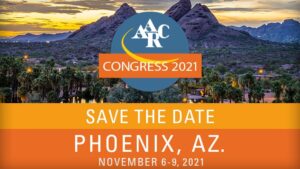 Congress 2021 is coming!
Get ready to pack your bags for sunny Phoenix, AZ. This year's Congress event is expected to be a live and in-person event held on Nov. 6-9.