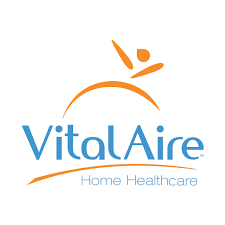 Clinical Sleep Consultant
 Company presentation 
A world leader in gases, technologies and services for Industry and Health, Air Liquide is present in 78 countries with approximately 64,500 employees and serves more than 3.8 million customers and patients. Oxygen, nitrogen and hydrogen are essential small molecules for life, matter and energy. They embody Air Liquide's scientific territory and have been at the core of the company's activities since its creation in 1902. Air Liquide's ambition is to be a leader in its industry, deliver long term performance and contribute to sustainability – with a strong commitment to climate change and energy transition at the heart of its strategy. 
Here is what you will do 
VitalAire Canada is the Canadian home healthcare subsidiary of Air Liquide, the world leader in gases, medical technologies and services for Industry and Healthcare. VitalAire is currently recruiting a highly energetic and motivated full time Clinical Sleep Consultants for our Surrey, Victoria, and Vancouver locations. We are also looking for temporary Clinical Sleep Consultants for our Chilliwack, Vernon, and Penticton locations. 
The Clinical Sleep Consultant provides all respiratory services with a focus on Sleep Diagnostics and Therapeutics to the client while collaborating with referring physicians and ensuring patient safety. The incumbent will work directly with all clients, referral sources and funding agencies to deliver high quality clinical evidence based care. 
• Conduct appointments and set-up of equipment for sleep diagnostic testing. 
• Evaluate client therapies in consultation with physicians. 
• Initiate PAP therapy when prescribed. 
• Provides appropriate regular follow-up to clients to evaluate effects of therapeutic care. 
• Responsible for maintaining most up to date continuing education. 
• Responsible for following established company protocols for the cleaning and disinfection of all equipment. 
• Responsible for complying and maintaining knowledge of all funding processes and systems. 
• Participates in oxygen duties when required. 
Here is what you will need 
• College Certificate or Diploma in a Technical/ Medical Science field where permitted 
• Registered Respiratory Therapist 
• Registered Nurse or RPN/LPN 
• RPSGT or CCSH 
• College Certificate or Diploma in a Technical/ Medical Science field where permitted 
• Licensed to practice with the provincial governing body 
• Good knowledge of Obstructive Sleep Apnea and CPAP therapy 
• Working knowledge of Microsoft, Google applications and Android 
Here is why you should join 
• Competitive salary, plus bonus and vacation 
• Competitive benefit flex package & pension plan 
• Standard working hours for better work/life balance 
• Tuition reimbursement & career development programs 
Additional Information 
NOTE: All employment is conditional upon the completing and obtaining a satisfactory background check, including educational, employment, references and other relevant verifications depending on the position. This position is open to applicants legally authorized to work in Canada. 
VitalAire provides equal opportunities for all applicants and is committed to fostering an inclusive and accessible environment. Accommodations are available on request for candidates taking part in all aspects of the selection process. We thank all applicants for their interest; however only those candidates selected for an interview will be contacted.