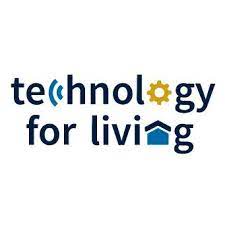 THE OPPORTUNITY:
Technology for Living is in search of an experienced, performance driven, team-focused and compassionate individual, who would like to use their RT skills and experience to provide outreach respiratory program support to people within the community and throughout the province of BC.
This position is a permanent full-time (37.5 hours per week) with the opportunity for additional on-call shifts throughout the year.
Workdays are Monday to Friday, 8:30 AM – 4:300 PM, with flexibility to accommodate scheduled meetings, member visits and events outside of regular days and hours. May be required to work some evenings and weekends throughout the year.  The starting hourly rate is $34/hr.
This position is available immediately.
THE ORGANIZATION:
Technology for Independent Living (TIL) is a non-profit organization that has served people with disabilities for the past 50 years. We offer programs that provides, installs and services Assistive Technology and Home Automation for people living with physical disabilities in British Columbia.  Technology for Living offers a competitive wage and excellent benefits.
 THE POSITION:
In accordance with the CSRT (Canadian Society of Respiratory Therapists), the BCSRT and the PROP (Provincial Respiratory Outreach Program) standards of practice and clinical practice guidelines, the Respiratory Therapist is responsible for assessing Technology for Living members and providing clinical respiratory support/equipment to individuals with neuromuscular disease in order to facilitate healthy, independent lives in the community
This position is an outreach clinician role and in service to our members and the community of BC. Working outside of the regular hours of 8:30 am – 4:30 pm is to be expected.
The RT's at Technology for Living work in collaboration with the other program staff and professionals within the organization.
The person in this role will be required to travel throughout British Columbia. Overnight stays will be expected.
REQUIRED SKILLS & COMPETENCIES:
Graduate from an approved Respiratory Therapy program, Canadian Society of Respiratory Therapists (CSRT) certification, and current Cardiac life Support, Level C Certificate. Eligible for registered membership with the British Columbia Society of Respiratory Therapists (BCSRT)"
Basic cardiac life support course completion
Minimum of three years' experience serving members in acute care as a qualified RRT
Comprehensive knowledge of current respiratory theory and practice, particularly in a home setting
Experience in bilevel therapy/mechanical home ventilation and airway clearance techniques
Experience/knowledge of neuromuscular diseases and ventilation of restrictive lung diseasesDemonstrated ability to plan and implement plans of care in relation to client/family's goals
Ability to conduct a respiratory assessment and know when the client is in need of further recommendations / interventions.
Comprehensive understanding of mechanical ventilation and airway clearance techniques and how it relates to the client and their respiratory equipment
Awareness of current best practice guidelines and maintain competency to provide client's/family the knowledge to make decisions based on up-to-date knowledge
Advanced working knowledge of computer application programs, including Microsoft office (Excel, Word, Databases (Access)
Demonstrates confident and solid verbal and written communication skills in the English language.
Strong interpersonal skills: ability to interact/communicate effectively with co-workers, members, caregivers, and other professionals in a respectful, courteous and empathetic manner.
Ability to think analytically and use sound judgment
Creative thinker with an interest to introduce new initiatives that will support the operations of the department.
Experience in chronic ventilation is an asset Experience in other Home Ventilation Programs is an asset
Additional education with a focus on health management, policy writing, statistics and bioethics is an asset
Teaching experience is an asset
Valid BC driver's license (class 5)
Must be legally able to work in Canada
Experience in a non-profit organization is an asset
Successful applicant must pass BC Criminal Records Check
Must be able to lift and move up to 20 lbs. without challenge
HOW TO APPLY
Please send your cover letter and resume, in PDF format  to info@technologyforliving.org   Include your hourly rate expectation in your cover letter.

If you are the kind of person who can take direction, work in collaboration within a small office, is personable, mature and professional, has a positive attitude, eager to learn and wants to make an impact, then we want to hear from you!
Thank you in advance for your interest and application. Only those short-listed for an interview will be contacted.