We currently have exciting opportunity for Respiratory Therapists in various locations throughout the Fraser Health region in B.C.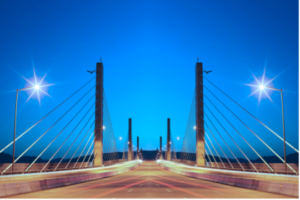 Fraser Health is an equal opportunity employer that values diversity in the workplace. We are located in Metro Vancouver and the Fraser Valley, one of the most liveable regions in the world, and one of Canada's largest and fastest growing health authorities. With over 1.8 million people, we serve 1/3 of BC's entire population and have 33,000 dedicated professionals in our 12 hospitals and other facilities that expand from Burnaby to Hope in Beautiful British Columbia.
As a Respiratory Therapist, you will perform diagnostic and therapeutic procedures related to respiratory therapy, assists with in-service education and participate in interdisciplinary team meetings to discuss patient care goals and provide input into program development. If you are someone who is looking for a challenge that is equally as rewarding, then this might be the opportunity for you.
To join our team you have:
Graduated from an accredited Respiratory Therapy Program
Successful completion of the Canadian Board of Respiratory Care credentialing exam
Eligible for membership with the Canadian Society of Respiratory Therapists (CSRT) and British Columbia Society of Respiratory Therapists (BCSRT)
Current CPR Certificate, Professional Level C
Current Neonatal Resuscitation program certification
Come work with dedicated health care providers who are enthusiastic and committed to provide quality healthcare to our clients/patients/residents. We invite you to find out why more than 95% of new employees recommend Fraser Health as an excellent place to work. Work hard and have fun while you do it.
If you are interested in this career opportunity, please apply online at https://careers.fraserhealth.ca/search-jobs/?search&ogid=56&scid=793. If this is your first time applying for a position, please create your online profile.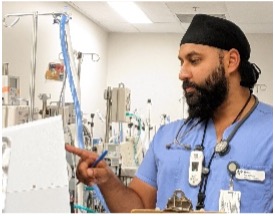 "Fraser Health provides me with infinite resources and tools so I can find ways to keep colleagues engaged – allowing them to always perform at their best. When my team is performing at their best, the community is receiving the best care, which gives me great satisfaction."
Ranj, Supervisor, Respiratory Services
Connect with us: Respiratory Therapist Posting Information and Social Media Links