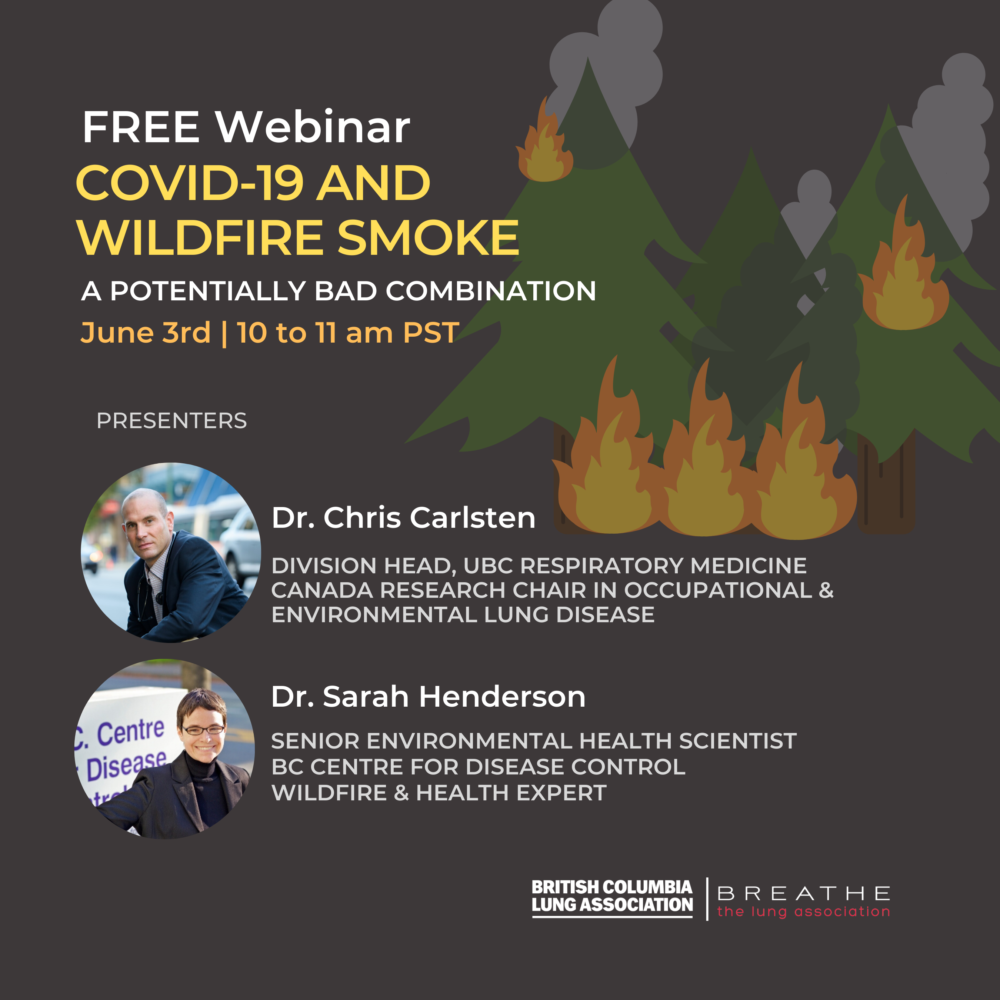 Join the BC Lung Association and partners on Wednesday, June 3rd to hear from Canadians health experts on the connections between COVID-19 and wildfire smoke
We know exposure to air pollution can irritate the lungs, cause inflammation, and alter immune function, making it more difficult to fight respiratory infections such as COVID-19.
We also know when conditions are smoky, more people who are exposed to the novel coronavirus may develop COVID-19 and some cases of COVID-19 may become more severe.
This webinar will cover existing evidence, address populations most at risk, and identify strategies for health protection during the ongoing pandemic.
REGISTER FOR THIS WEBINAR HERE: https://bit.ly/3e6PaCH
HAVE SPECIFIC QUESTIONS? To help us address your questions, we encourage you to send them in advance to: airquality@bc.lung.ca.
SHARE THIS POSTING BY CLICKING ON THE BUTTONS BELOW!