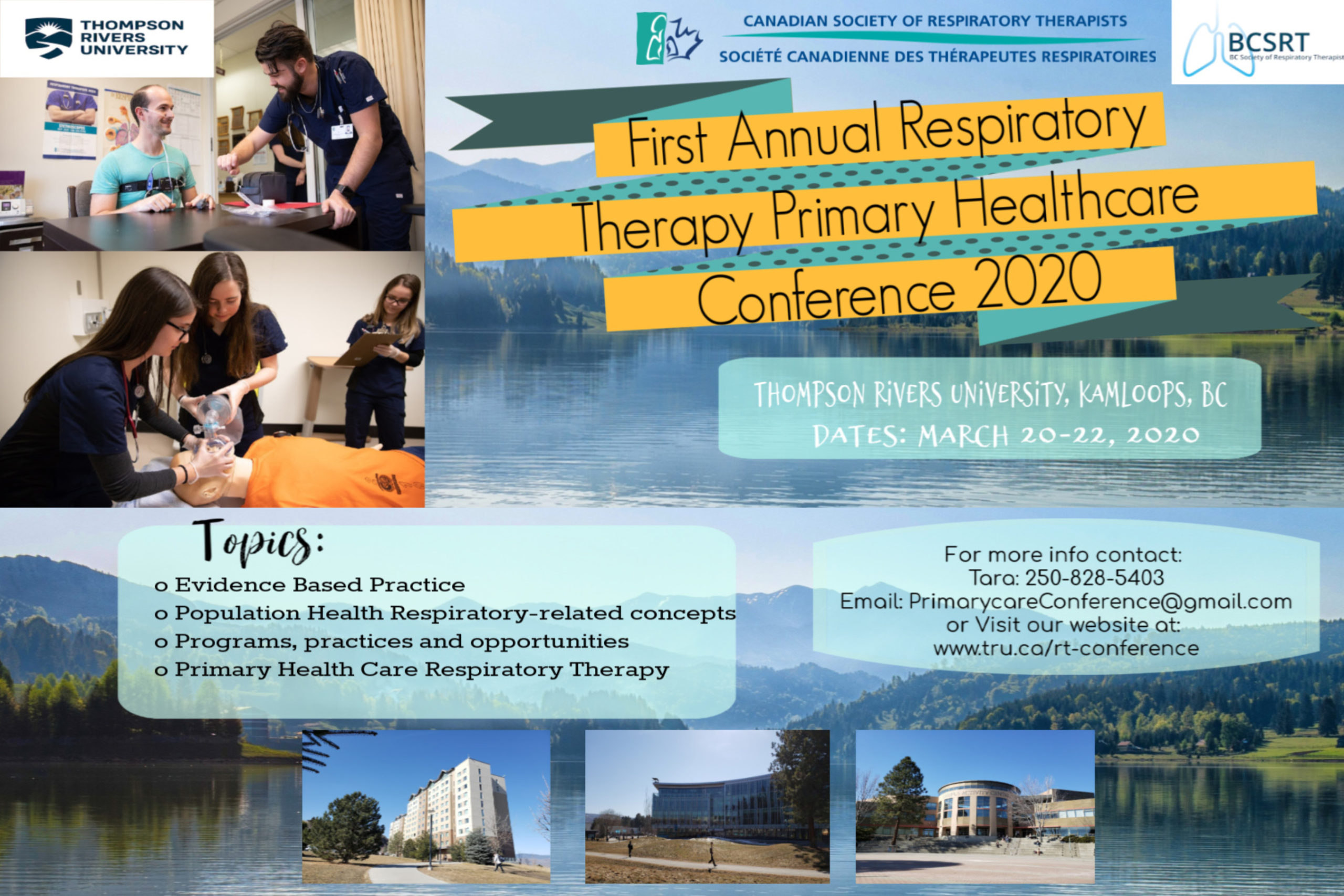 TRU Respiratory Therapy and BCSRT are Proud to Present:
The First Annual Respiratory Therapy Evidence Based Practice in Primary Health Care Conference at Thompson Rivers University
This comprehensive conference will offer an opportunity for professionals to gather and discuss applicable and theoretical research, clinical evidence and modern technologies in respiratory therapy and primary practice.
We welcome your thoughts and ideas and hope your attendance at our conference will serve to further stimulate your enthusiasm as we work together towards a better understanding of respiratory therapy evidence-based practice in primary health care.
Registration is now available online. There will also be an opportunity for on-site registration Thursday evening and Saturday morning in the Campus Activity Centre.
SHARE THIS POSTING BY CLICKING ON THE BUTTONS BELOW!