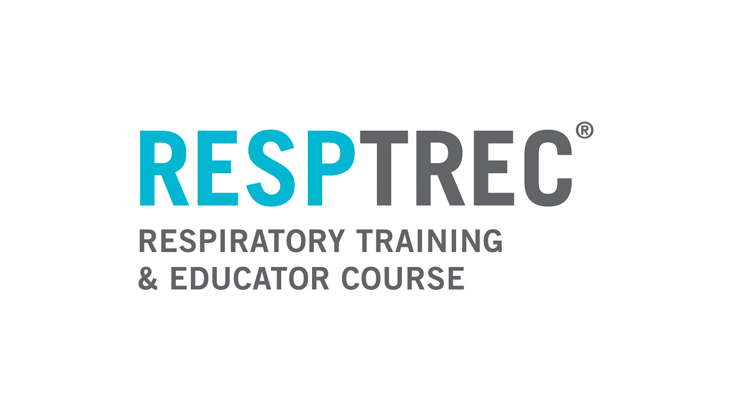 RESPTREC® (www.resptrec.org) is the leading continuing education endorsed program which
offers courses geared to all health care professionals who are involved in chronic disease
management, and is highly applicable to the respiratory therapy portfolio. RESPTREC®
courses eligible for CSRT Continuing Education Credits are offered in COPD, Asthma,
and Education for Chronic Disease.
RESPTREC® is the only program which has been reviewed and endorsed by:
The Canadian Society of Respiratory Therapists
The Lung Association
The Canadian Thoracic Society
The Canadian Respiratory Health Professionals
The Family Physicians Airway Group of Canada
Development of the RESPTREC® courses has included expert representatives from all
disciplines. The courses are robust, comprehensive, and align with current practice guidelines.
Our courses are also approved by The Canadian Network for Respiratory Care (CNRC) as pre-
requisite courses for the national certification exam.
RESPTREC® is an important resource for building and enhancing competencies, skills and
knowledge towards becoming effective educators and valued members of an integrated
environment of chronic disease management care. Our continuing education opportunities
provide RESPTREC® students with lifelong mentorship and learning! Students can also enjoy
the benefits of our Professional Education Portal, which includes access to many continuing
education updates, articles and videos.
CSRT CONTINUING EDUCATION CREDITS:

COPD course – 50 CE credits
Asthma course – 45 CE credits
Education for Chronic Disease course – 45 CE credits
CHOOSE LEARNING THAT WORKS FOR YOU:

All of our courses consist of specific components which must be fulfilled in order to receive a
diploma for successful completion. We are excited to launch two streams of learning to best
suit your continuing education needs:
Combined Online + Workshop Courses

Want a 'premium' learning experience? Our RESPTREC® combined online + workshop courses
provide just that, whether you are wishing to enhance your field of practice or are on the path to
becoming a certified respiratory educator. Study independently and then participate in a
workshop which allows for engagement, networking, mentorship, practice, and sharing
experiences.
This combination of online learning with a hands-on workshop setting will position you for
excellence in your field of practice! Choose a workshop date from our calendar of courses:
www.resptrec.org
Online-Only Courses
We recognize that there are health care professionals that wish to enhance their learning, but
are limited geographically in this vast country of ours. To better serve you, we have created a
series of online-only courses which reflect all of the required learning objectives for each
program. If you are self-motivated and have limited opportunity to attend a workshop, our
online-only offerings can work for you. It's convenient, accessible from many devices, and is
user-friendly.
The first to launch in this series are the new IPF Course and our COPD Course. Watch for the
Asthma Course to follow this fall!
Visit our website www.resptrec.org to register and explore RESPTREC® further. If you have
questions, please contact:
Lori Kleiboer, Program Manager, Professional Education
Community Care
RESPTREC® / Lung Association, Saskatchewan
1231 – 8th Street East
Saskatoon, SK S7H 0S5
lori.kleiboer@sk.lung.ca
306-667-3007
https://www.linkedin.com/in/lorikleiboer/
SHARE THIS POSTING BY CLICKING ON THE BUTTONS BELOW!