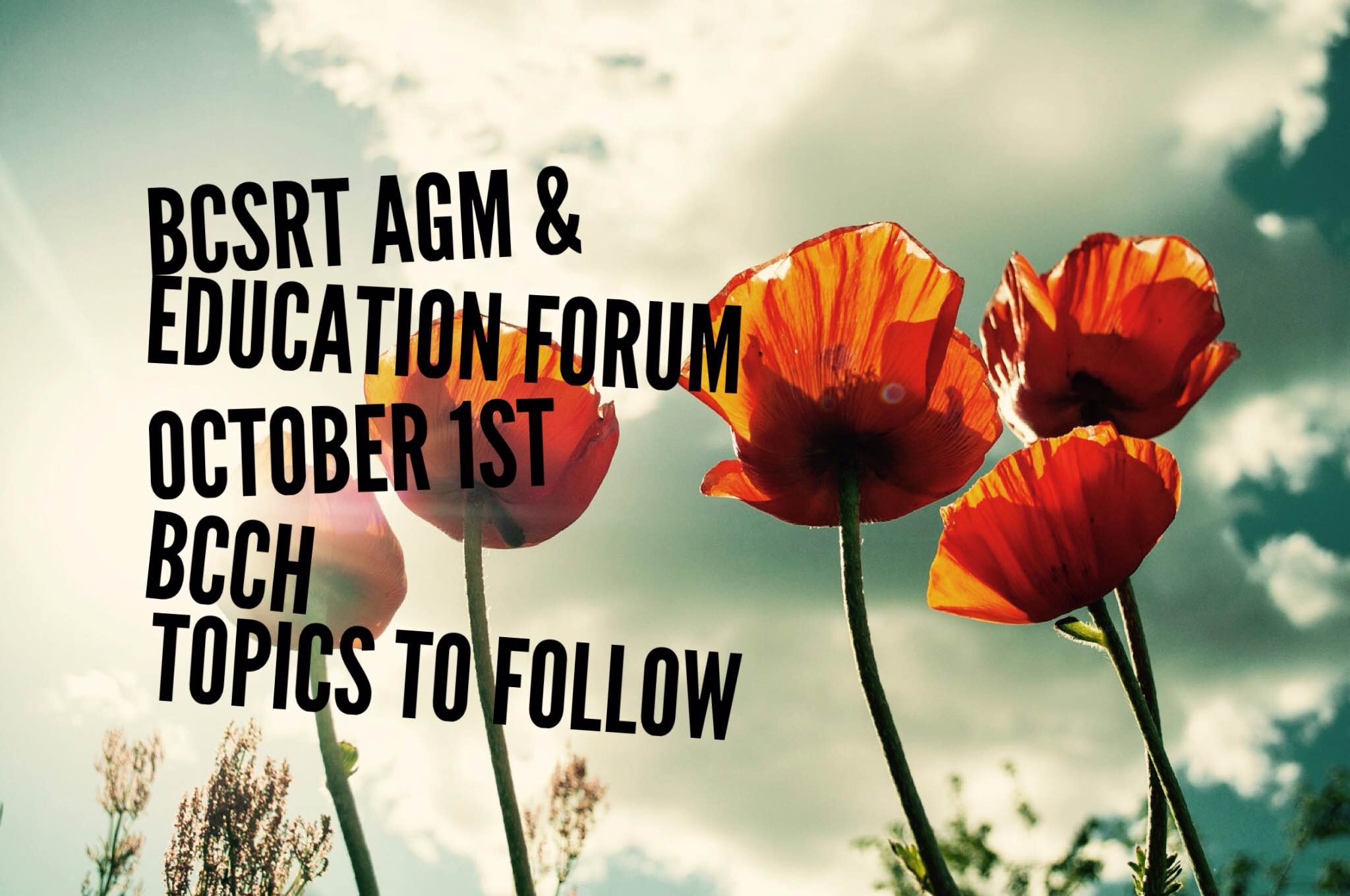 Dear BCSRT Members,
The 2016 BCSRT Conference and Annual General Meeting (AGM) is rapidly approaching and there are two BCSRT Board of Directors positions coming to term this year. At this time, we would invite you to make your nominations for each.
The following positions are up for nomination:
Director at Large – two year term
Director of Finance – two year term
Feel free to nominate someone for one or all of the positions. Please let the person you are nominating know that you are doing so. Nominees must be members of the BCSRT in good standing. As with previous years, nominees will be contacted following the nomination process to see if they will let their name stand for election. Voting will occur via online survey prior to the AGM.
Those elected will be announced via email and at the AGM.
Please send all nominations to Mike Giesbrecht at (President.BCSRT@gmail.com) by September 1st.
Sincerely,
BCSRT Board of Directors
SHARE THIS POSTING BY CLICKING ON THE BUTTONS BELOW!